BISHOP CLOSES HIGH CHURCH : The Background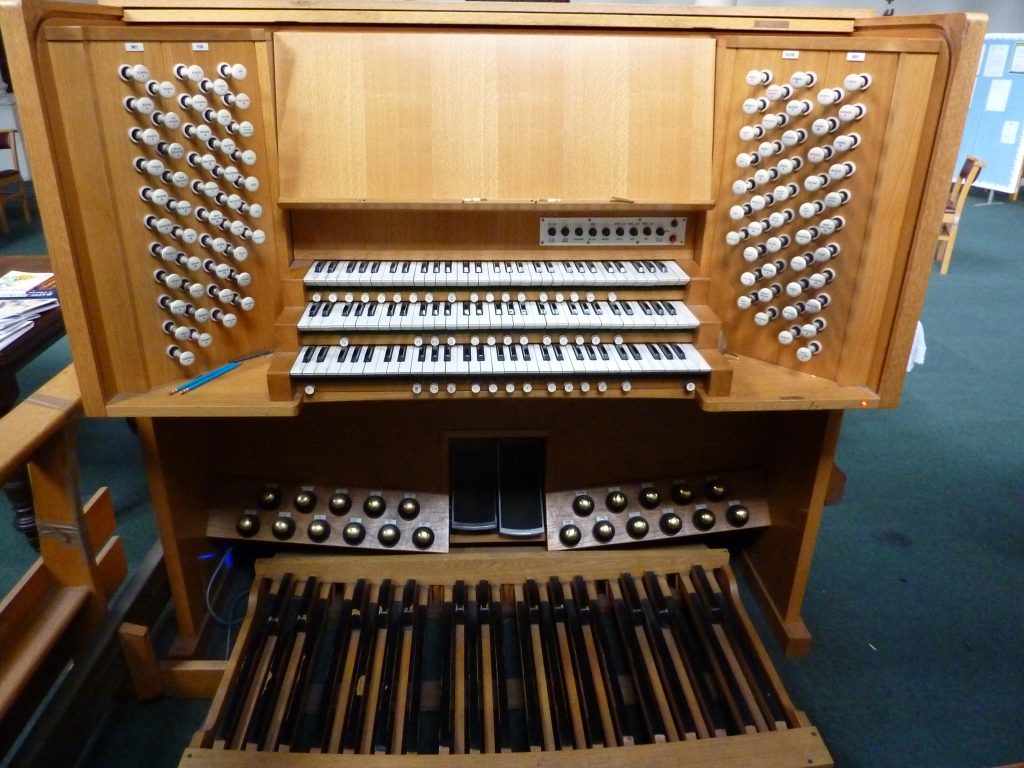 A series of 19 organ improvisations was played by Malcolm Hill at Holy Trinity Church, Queen Square, Bath during February 2011, the last month before the church was closed. This followed a report on the electronic circuits in the building which, among other things, found that much of the circuit had no earth… Did the Bishop of Bath and Wells respond to either Rector or Churchwardens during this month? Certainly, the Electronic Organ (pictured above) would not have produced any good sound from the numerous speakers if the electrical supply were not earthed. The congregation (who in the past had been forced to stand outside to sing the Angelus when the incumbent refused to permit its use within the building) had not been asked for money to pay for any necessary re-wiring (and some of them could and would have paid for it).
On 27th February 2011 the church held its final services. In March 2011, the organ was moved to Holy Trinity Church, Taunton, on loan. The recording only used the Orphic Equal Temperament switch of the organ where all 5ths are tuned in the perfect ratio of 3:2 (thereby making octaves slightly different from the normal 2:1 ratio). Bath Diocese had insisted that the out-of-tune 2:1 octave equal temperament would also be available on the instrument, and this was included in the final build, but was heavily disliked, produced headaches after a few minute's listening and never used, either for Services or for these improvisations. A specification of the organ can be found HERE.
All the recordings in the following list are available at cd or better quality: please just request via the Contact form.