Bath: the Graveyard of Ambition
This 45-minute comedy-opera by Malcolm Hill was performed on Saturday 19th August 2017 at the Magdalen Chapel, Holloway, Bath at 6.30pm. It was written to mark the departure of Bath Chamber Opera's leading tenor, Robert Jack, who moves from Bath to Cambridge at the end of August to take up a position at the University.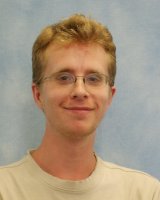 As Bath has often in the past been considered as the graveyard of ambition, it seemed appropriate to detail not only the benefits of Bath which keeps so many of its citizens from leaving, but also the numerous problems that are currently besetting the city: Pollution, Seagulls, Parking, Psychologist for seagulls, No string quartets in Bath Festival, Dangerous traffic lights (especially for pedestrians near bus-station), Demise of the individual shops, etc…
Synopsis (the comedy-opera is mostly set as arias, not recitative once the initial patients have arrived, often in a neo-baroque style):
The comedy-opera is set in a doctor's waiting room in Bath, where various patients (mostly suffering from the results of pollution) discuss their problems with the city. After a brief Overture, four "professional patients" arrive who are instructed by a fierce receptionist to fill in a questionnaire about the surgery's proposed move. Another patient arrives who happily announces he is leaving Bath. From here on, over 90% of the comedy-opera is aria or chorus. A depressed woman sings about how terrible the city is, and the leaving patient unsuccessfully tries to console her. In contrast, a jubilant new character who has just moved to Bath arrives to register – she sings about how much she enjoys what she has seen so far. Enter an angry man who has just been splattered by a seagull: he complains about how futile the attempts seem to have been in controlling them. He is sent in to see the doctor, but soon returns in an even worse mood – the doctor only wanted to discuss the surgery-move, not his symptoms: "Here's a pamphlet, goodbye". There is a general outburst which the receptionist tries to quell. Then the doctor emerges: he is totally worn out and leaves. The receptionist and the new female patient conclude that few leave the city.
Original cast (in order of singing):
Katharine Adams (Receptionist), Mandy Shaw (Leader of the "professional patients"), Katherine Lush (Depressed patient), Mo Boys (Awkward patient), Debbie Warren (Gossiping patient), Alison Alexander (Angry patient's carer), Dawn Chalmers (Dull patient), Roger Latimer (Sarcastic patient), Rob Jack (Moving-away patient), Paul Feldwick (Angry patient), Brian Wilson (Provocative patient), Jane Hunt (New patient), John Gutteridge (Doctor).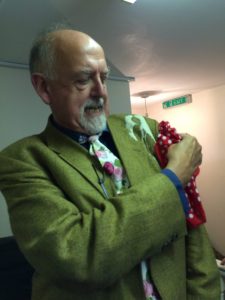 Paul Feldwick as the Angry Patient 'blessed by a Seagull'